To be completely honest, my initial reason go green started by my irritation to buying paper towels – WHY were we using so many of them!? So I bought some cloth napkins and cut them in quarters because they were far too big and sewed along the edges to keep them from fraying. I bought a set of four from HomeGoods for about $10. When you figure out how many paper towels I was buying before, I've saved myself an incredible amount of money for next to no work. I don't produce very many paper towels by the end of the week because if they only have crumbs on them we'll shake them out and reuse another day. I also bought them all in white or cream so I can throw them in with my whites which is an incredibly small load. Eventually I would like to stop buying paper towels, but they are only too helpful when one of the dogs gets sick.
I also bought some alternative paper towels online from an Etsy Shop GoSewEco (unfortunately the shop is temporarily closed right now) but I was really happy with the products I got from them. I would love to link all of these items for you but with the shop being closed I can't. Once she's back I'll update the post for you.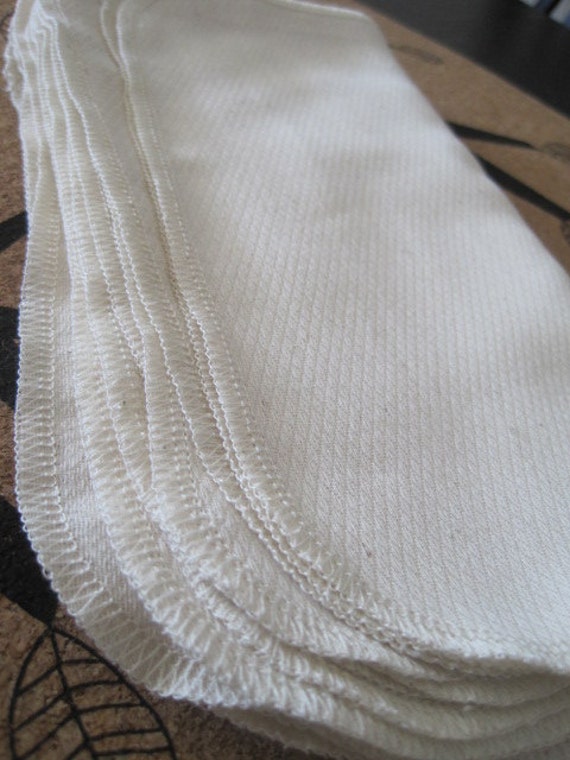 While I was buying my napkins I also bought a wet bag to put the dirty rags in and saw she had a cool cheese bag that is used to keep your cheese fresh, which I was pretty hesitant about.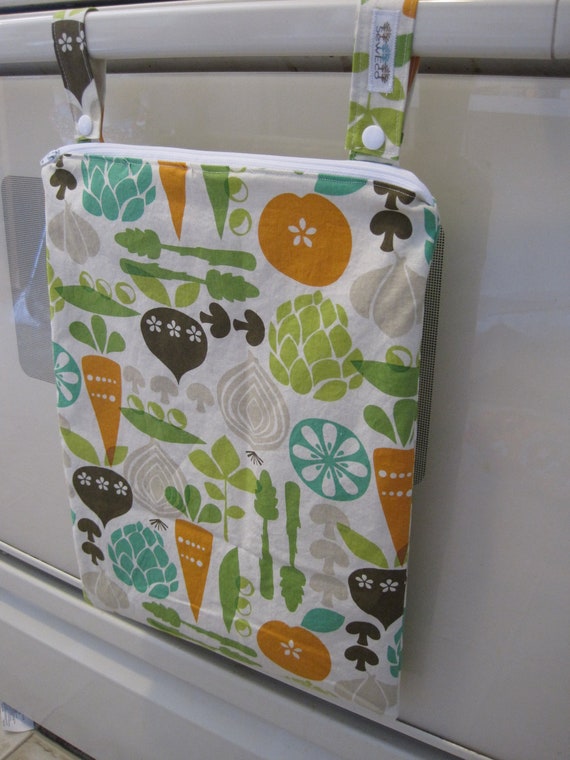 BUT the exciting part is just how wonderful all these products have worked out for me. I realized everything we use those towels for on a daily basis: napkins, laying down on the counter while making Joe's lunch every night, and then for cleaning the counters in my kitchen from time to time (usually use a dish towel) or even washing windows and mirrors. OH and the most exciting part, the cheese bag worked like a charm! I used to have problems with my cheese blocks going bad and now it lasts SO much longer. It's amazing! HIGHLY recommend this one.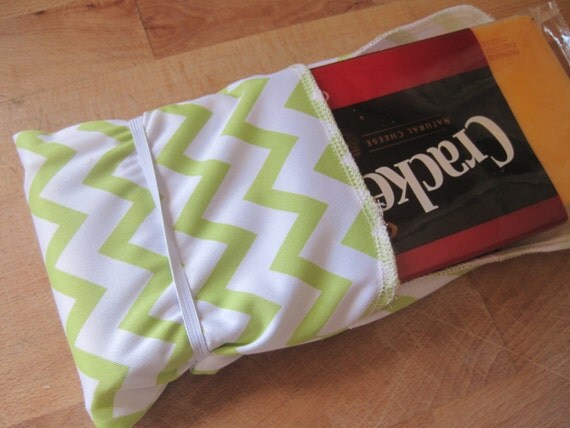 This cost me just under $5o including the napkins from HomeGoods.
This transition worked out so well I thought I would take a stab at something a little more scary – cloth pads. I have health issues and the doctors told me that pads would be better for me but I've always hated how bulky the ones at the stores are; and when I find one I like I can't seem to find it again. So I searched and searched through a ton of stores on Etsy and I bought one or two from quite a few companies until I found one I loved – and it was from EcoHearted. The cloths she makes are so comfortable and not at all bulky like some others I tried. I also wasn't sure how often I would have to change them out so I bought 2 of the heavy, 5 of the regular and 2 of the light. I am really surprised how well these worked for me. I do normally do a load of laundry mid-cycle so that I have them clean if I need them. She included instructions for washing which is so much simpler than I was prepared for (I usually hand wash immediately after using and then was on delicate with OxyClean and then hang-dry). She also has some awesome fabrics she uses so it can be something fun and funky – I bought all Harry Potter fabric ones which makes me laugh every month. For the nine that I bought, I paid $68.00 which is a huge savings considering how long they will last. If you are thinking of trying this out I would recommend buying a couple of the heavy ones to try at night and on your first day and go from there, you will be amazed how well they work and hold everything in! Did I mention no leaking?! YAY!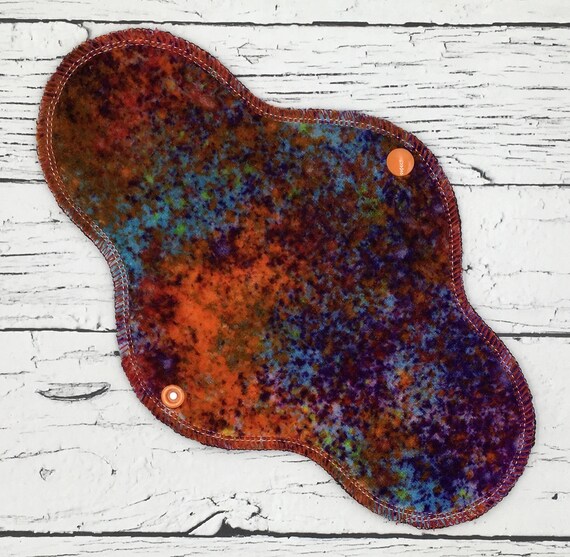 The other thing I bought was a wet bag for the bathroom so that after rinsing the pads out I would have something to store them in until washing. The one I purchased was from WilloweeCo. I bought this one that has the zipper bag with two pockets on one side and one large pocket on the other side. Initially I used these pockets to store my pads but those have since been moved into a plastic three drawer organizer. Totally worth the $32.00!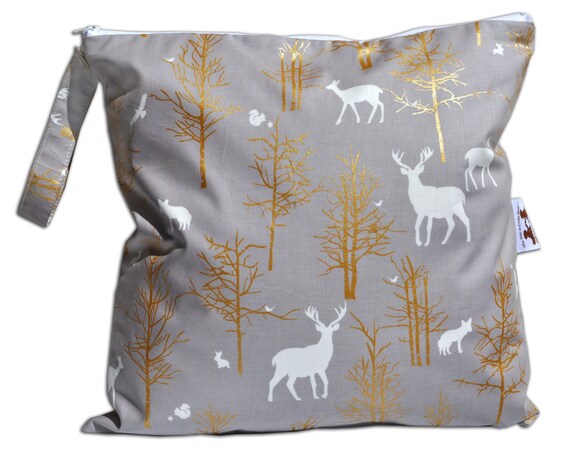 The final item I purchased was a travel sized wet bag. This one I bought from LoveMyCustomCloth which unfortunately has closed shop. Here is a picture of one she has made to give you an idea. The bag is big enough to hold two liners and I usually stuff a clean pair of undies in there too, just in case. The zipper part will hold two or three folded liners, depending on the size, and the whole thing fits into my purse perfectly. For this I paid $16. I love that if I open my purse to buy something you can't tell what the bag is or what it's holding.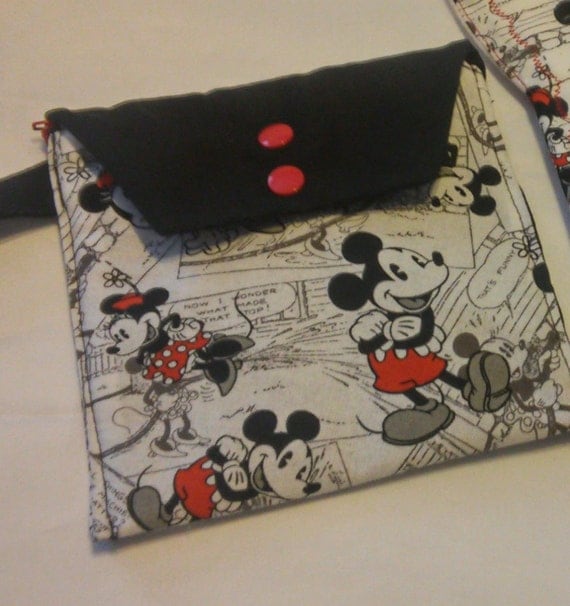 Total cost for switching to cloth pads was $116. That's really not bad in the grand scheme of things considering I'm comfortable and not using something that is harmful to my body.
More to come next week on my progress with going green. I would love to hear about some of the ways you have transitioned to a greener lifestyle or your experiences with any of the products above.
Have a great week and I will see you Thursday with my Green Thumb Thursday post!
**All images are courtesy of the store owners**